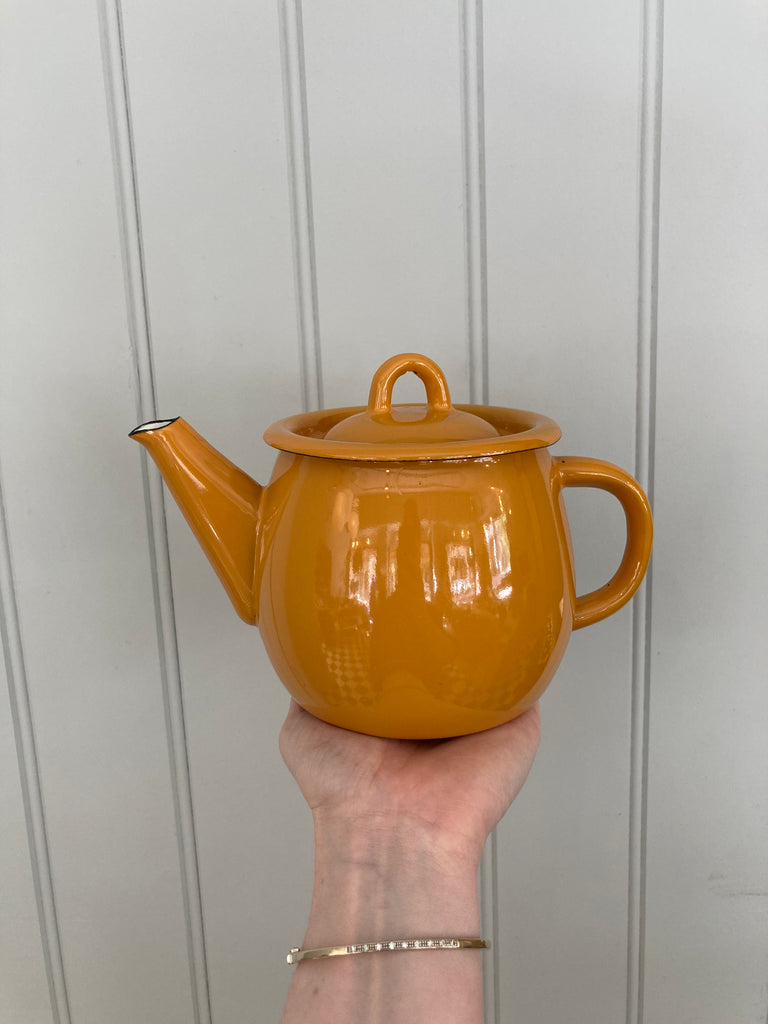 Enamel Teapot
$40.00
A good quality teapot in many beautiful colours to choose from. Enamel has been used for tea and coffee pots for years & years.  Well known for keeping your tea nice and hot, just as it should.
Do note, as with all enamel, the handle will get hot with boiling water in it, have a tea towel or mitt handy for handling safely.
After use, dry upside down, so that water doesn't collect at the bottom of the spout and can dry thoroughly. 
ø 11cm, height 11 cm, 1 liter
Made in Ukraine