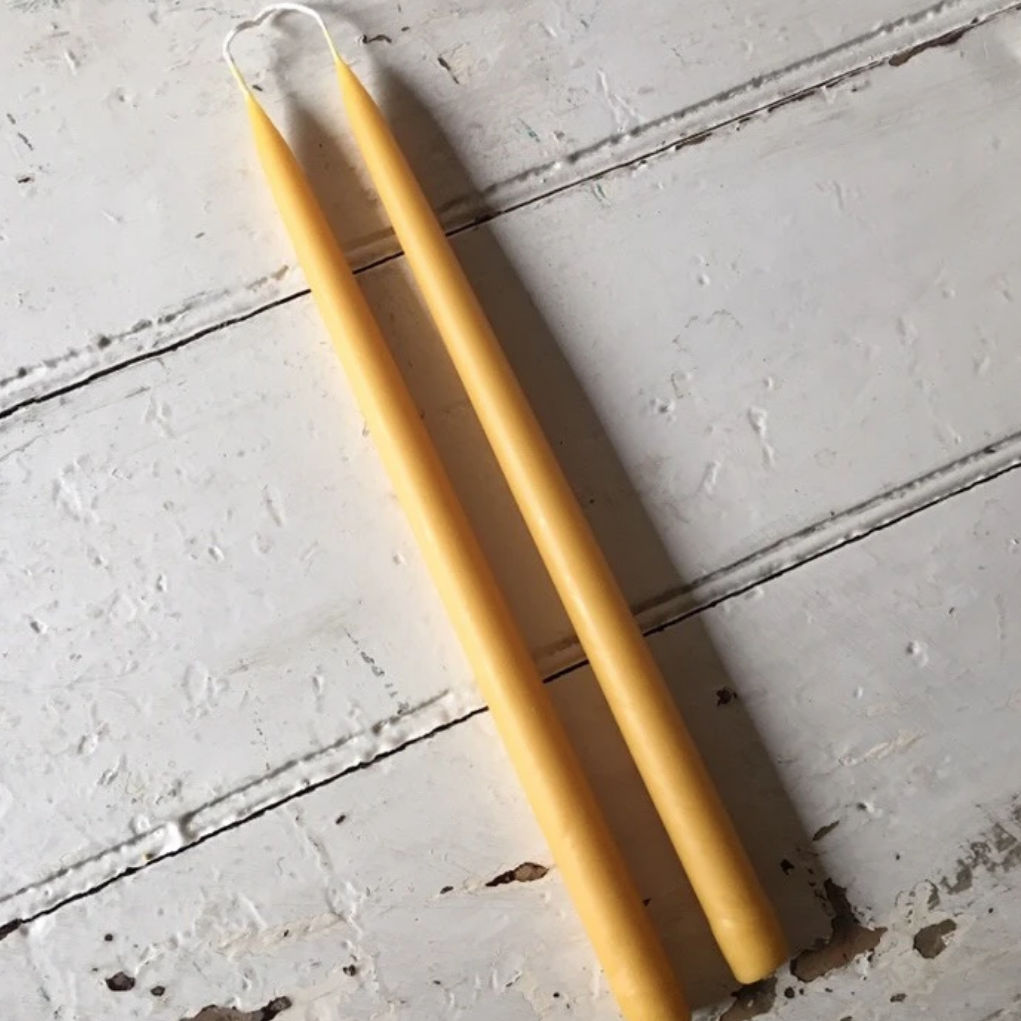 Natural Beeswax Candles | Tall Pillar Pair
$18.00
Made in Cumbria, these beautiful beeswax candle pillars burn extremely well and will brighten up any table or mantlepiece. These candles burn cleanly and give off a gorgeous glow with a mild and natural beeswax scent. 
All candles come in a pair attached at the wick. 
Burning Time: 12 hours. 
Dimensions: approx 35cm height.